Auf diesem Teil meiner Homepage findet man die Projekte mit Sammlungen eigener Songs, meist aufgenommen im "Hühnerbach-Heimstudio" in Unterostendorf. Bisher sind das "Call of the blue" (2003) und "SONGS" (2014)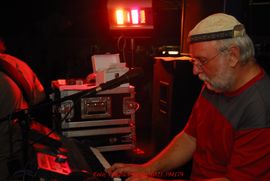 "making music" bedeutet ja nicht nur spielen sondern eben auch Musik schreiben. Das mache ich mit Vorliebe irgendwo am Meer, an einer Küste, auf einer Insel oder auf dem Segelboot. Die Gitarre ist hier immer dabei. Melodien, Harmonien, Rhythmen und auch Texte sind oft von diesen Momenten geprägt.
Ein Text- und Tonbeispiel dazu: "Here again"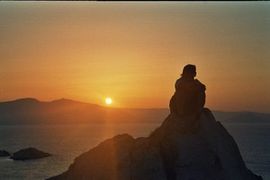 Songtext:
Here again, I´m sitting by the sea, surrounded by light and sand.
And this place becomes a part of me, thought I held my fade in my hand.
Here again, I´m sitting by the sea. The waves roll in like rhymes.
Waiting for a brand new melody, manifesting itself in this lines.
Here again, I´m watching ships pass´ by, some of them will never arrive.
Making music is a part of me, watersign in the book of my life.
Here again sweet sound will fill my ears. I close my eyes to watch the sea.
Thinking of my Dad, he´s gone last year -
and some tunes live further in me.
Did I play the right tunes. Start too late, stop too soon?
Did my song catch your balls? - Here again - no matter at all.
Here again my senses set their sails, they catch the filigran blue.
Natures beauty overwhelming me. If i could share - I´d share it with you.
Write my roles with a tiptoe in the sand, let them flow all over your skin.
Would you escort me, when I play the game?
Would you take care, whoever I am?